Backer Marathon Memorial Day 2021
Posted On
May 25, 2021
by
Melissa Lopez-Barnes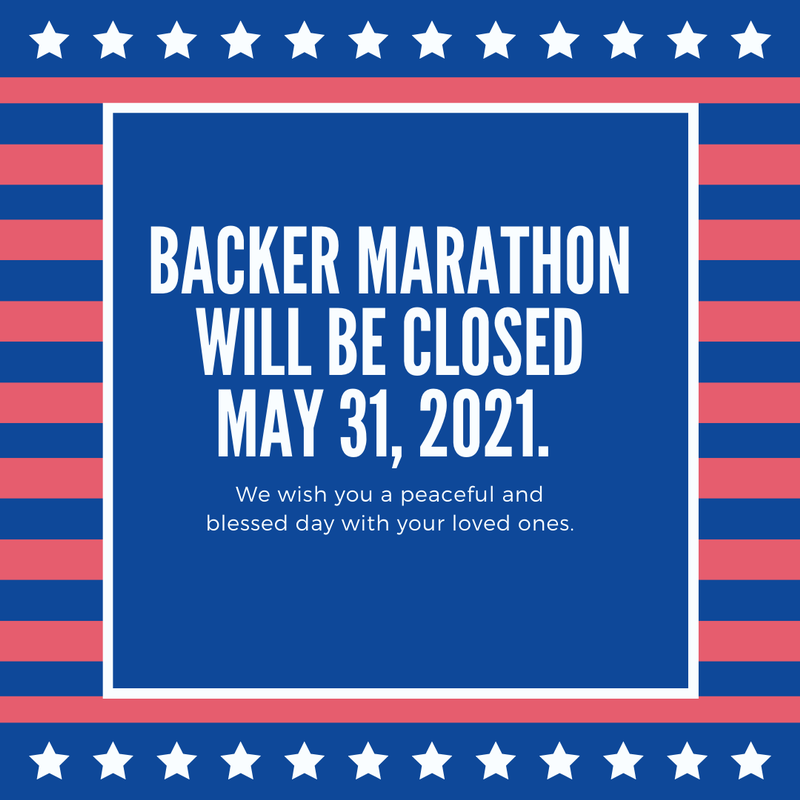 Hello Everyone and Happy Spring! We finally feel like we are on the "other side" of the epic Texas Winter Storm 2021, and we're movin' and groovin'!
Backer Marathon is back on track with our standard (9) day lead time for almost all product lines, and we are glad to announce we may now offer some Expedite Options. Expedite availability may be viewed by using our online Price Wizard and is determined by quantity as well as heater configuration. Feel free to contact Backer Marathon Customer Service Team for further assistance.
We will be closed in observance of Memorial Day on Monday, May 31, 2021, and promptly return to our regular business hours on Tuesday, June 1, 2021.
June is fixin to be a busy month, as is the entire second half of 2021 as Backer Marathon celebrates 25 years of setting the pace for fast and friendly service! It's a Texas thing, y'all...stay tuned!