Customer Service Department
Posted On
November 24, 2021
by
Melissa Lopez-Barnes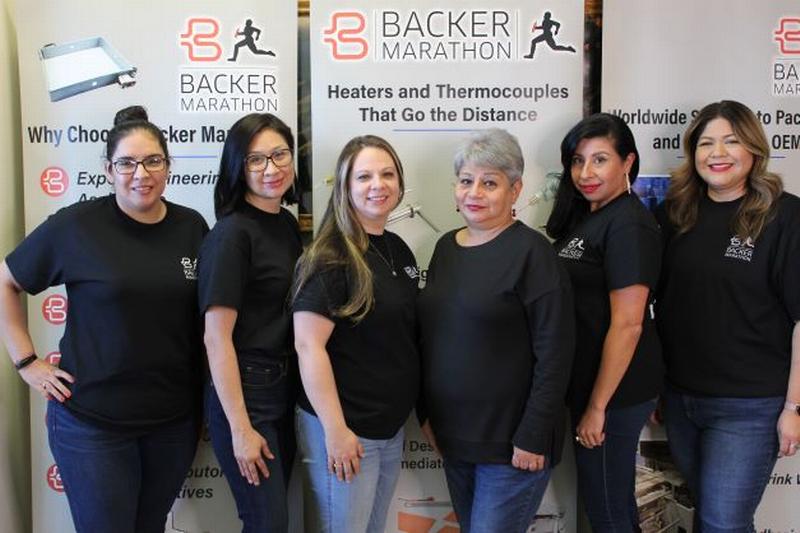 Give us a call today to get your login to our website for easy shopping and quoting!
(Pictured L to R:: Rocio Rivera (CSR/Order Entry), Viviana Linares (Customer Service Manager),Sara Canchola (CSR/Order Entry), Vicky Berry (Inside Sales), Christina Gutierrez (Inside Sales), and Melissa Lopez-Barnes (Marketing).
Our team makes us successfull. Meet our customer service/sales team here at Backer Marathon. We strive to answer any questions and meet your heating application needs.